Two of TSB's longest serving directors – John Bradford and Andy Armitage – are going, albeit they've been given non-jobs to do for a few months before leaving, as Robin Bulloch seeks to assert control over TSB's branch network. We also understand from members that at the same time, a number of area directors have been saying that TSB will be announcing a further round of branch closures in early November. Members will recall that under Mr. Bulloch's stewardship, Lloyds closed branches and shed staff numbers at an alarming rate. And members shouldn't forget, that according to the new Chief Operating Officer TSB is aiming to reduce its running costs by £100 million per year.
Having three directors running a branch network the size of TSB was always an extravagance the organisation couldn't afford. Against that background, it makes a lot of sense moving to one director especially when a large number of branches are going to be closed over the next few months.
Scarred By Migration?
When talking about migration recently, the new Chief Operating Officer said: "…generally you run into two types of people in this organisation. Ones who are still scarred by the migration and the ones who have completely moved on". He's right. The ones who have moved on are generally very senior staff based in Gresham Street and other head office locations who don't have to deal with customers every day. The ones who are still scarred by the IT system are staff in branches, contact centres and operating centres – where the "real action is" to use Mr Viswanathan's own words – and other non-branch support staff, who have to deal with customers using an IT system that's generally considered to be worse than the old one. And that takes some doing. If you've sold staff a Trabant, the official car of the old East Germany (members under age 50 may need to google this) it's no good trying to convince them that it's a Bentley GT. Staff can see that it's a Trabant!
Mr Viswanathan needs to identify the top 20 problems with the new IT system and then commit to putting those right. And he should ask the 'doers' and not the 'thinkers' to articulate those problems. Some of the key problems with the new system raised by staff in our recent survey are as follows:
"Spanish error messages pop up especially when scanning customer documents into the system. A number of scanning functions still don't work for example CHAPs needs paperwork scanned when processing but the scanning prompt doesn't work most of the time. When it does scan the documents, it doesn't always save them. TSB have put in place a 'work around' but that is cumbersome and time consuming."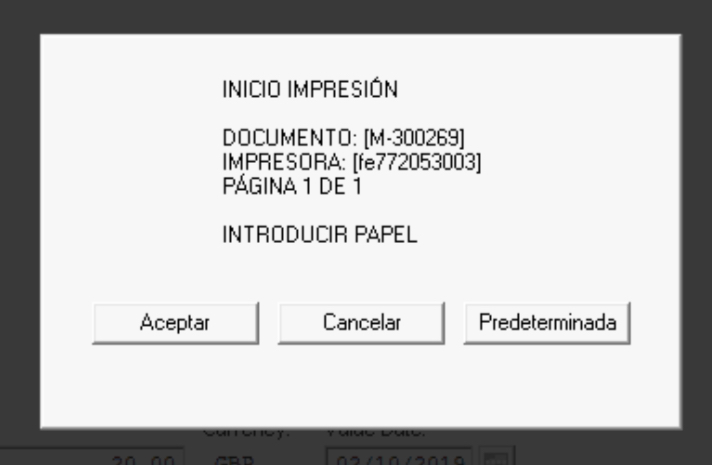 "Constant technical error messages pop up – relating to SOAP issues (whatever they are) – when processing transactions. We have no idea what it means? When you try and access customer records, which is important when you're dealing with customers all the time, you get 'expected CSRF token has expired'. Again, nobody knows what that means. And in many cases the messages flash up when you've got a customer in front of you. You keep trying and praying that the message disappears and you can access the customer records. It's not a very customer centric system and definitely not what we were promised by Paul Pester!!!"

"Appointment booking & dynamics is a bit of a joke. Both take an age to load. After navigating through to the diary, it takes roughly 3 mins to actually key anything into the system because error messages keep popping up when trying to save what you've done. Perseverance is needed until it saves what you've done for the customer. It normally means accepting 2 error messages. The worst I've had so far is 7 messages before it's actually saved the appointment. We have the same problem with dynamics".
"Stability is still a major problem regardless of what the bank says. I speak to staff in different branches and they all say the same thing. Machines are continually 'going down' & Proteo needs to be closed and reopened. It takes on average about 5 mins to get logged back in. It's depressing to say this but customers have got used to it."
"CHAPs & IMTs at the weekends is a problem. We've been told this is a system problem but CHAPs & IMTs can't be processed at weekend or after 4:25 in branch. Customers can do it online for it to be processed the next business day but we've found customers who can't make IMTs because the country they are sending the money to isn't recognised by the new system".
Fixing the "Broken Rung" in TSB
In a humiliating climbdown, TSB has admitted that it's not going to meet its publicly stated objective of having at least 45% of its senior management roles held by women by 2020. In fact, the bank is going backwards on its commitment, whilst all other banks are moving forwards. We will cover this issue in more detail in a separate Newsletter.
The reorganisations announced recently show why TSB is failing to meet its commitment?  In the case of Mr. Viswanathan, none of his direct reports (8 out of 9 have been appointed already) are female. It may come as a surprise to him but there are lots of 'girly swots' in TSB who would love to work in COO. Mr. Bulloch didn't do much better. Only 2 out of his 9 direct reports are female. The new Customer Banking and COO structure charts can be seen here.
At a panel on inspiring women, Debbie Crosbie, the then Chief Operating Officer at Clydesdale Bank, said: "You can't change what you're not aware of, but when you are aware of it you must change." Well, now she's aware of what's going on in TSB, hopefully she'll change it.
Members with any questions on this Newsletter can contact the Union's Advice Team on 01234 716029.